NEED IT FAST?
SAME DAY DELIVERY *
SITE SERVICES: TEMPORARY FENCING, PORTABLE TOILETS, TRACKOUT PLATES, MORE IN SOUTHERN CALIFORNIA
Badboys Site Services provides a variety of site services for commercial clients in the Inland Empire, Riverside County, Orange County, San Bernardino County, Los Angels County, and San Diego County. With over a decade of delivering fast, affordable services for construction sites, special events, concerts, carnivals, parades and more, we have the tools, the talent, and top quality products to meet your needs. Whenever and where ever you need site services, you can count on our experienced crews to get the job done right, fast!
temporary fencing specialists
Badboys Site Services specializes in temporary fence installation.

As a licensed insured General Contractor we have the best crews in the business ready to secure any site needing temporary security or privacy Chain link fencing.
We offer galvanized high strength steel panel fencing in a variety of sizes with optional windscreen and shade cloth (in a variety of colors). which provides a visual barrier and protects your site from wind, dust, and debris. We also carry various fence stands, gravel bags, sandbags, and more. 
Want to promote your brand, your venue, or event? Ask us about our custom printed windscreens – include your color, your logo, and font!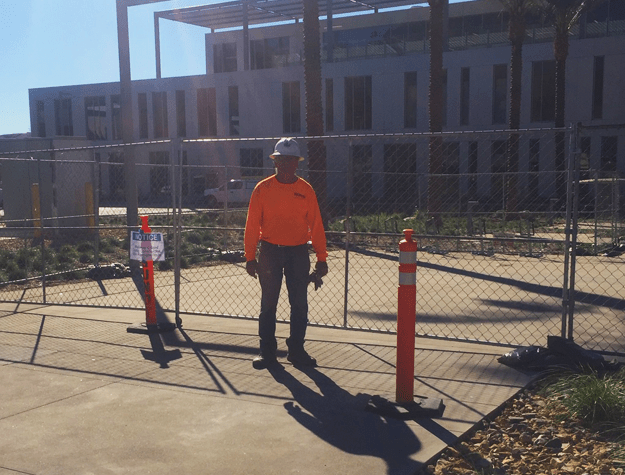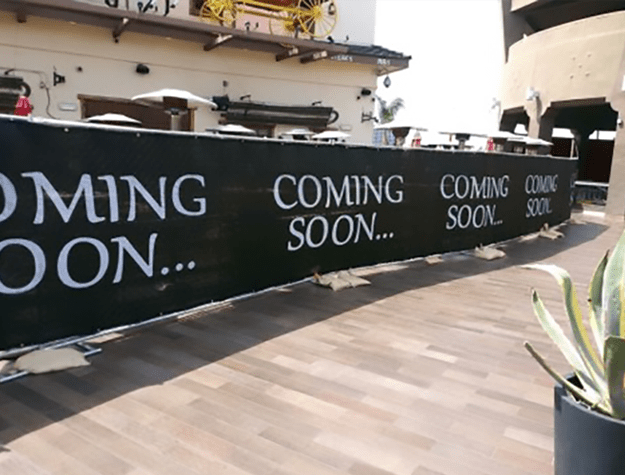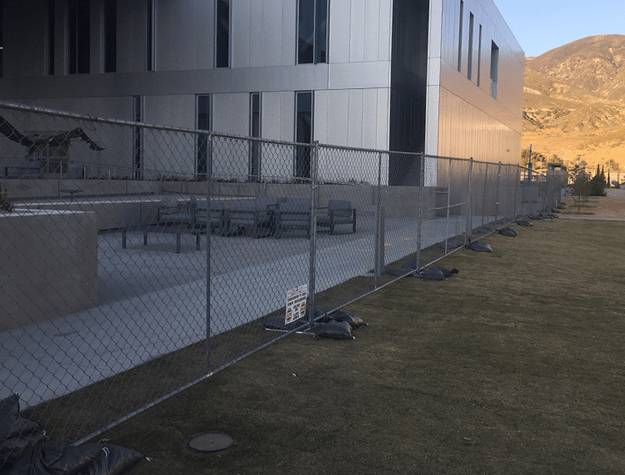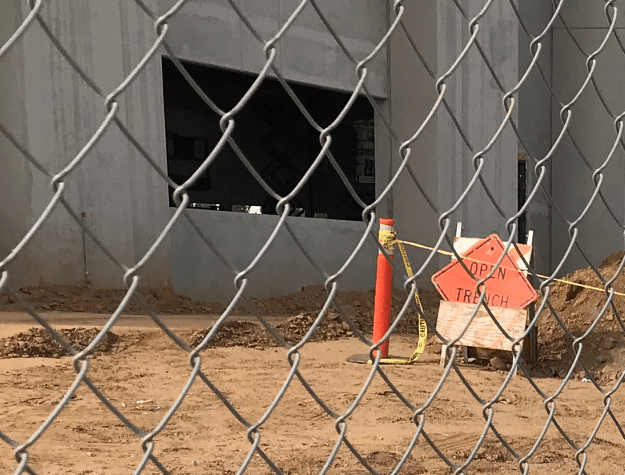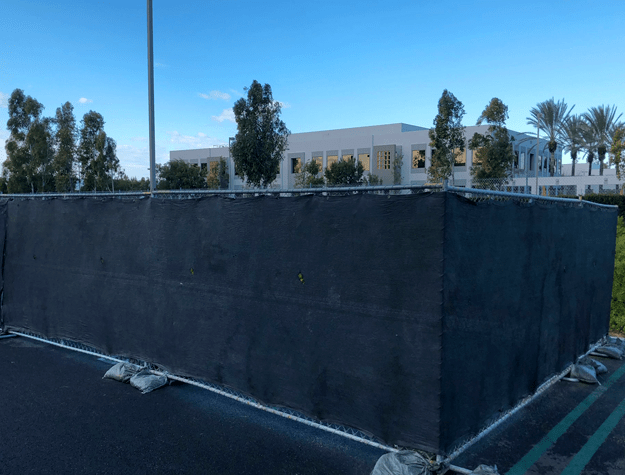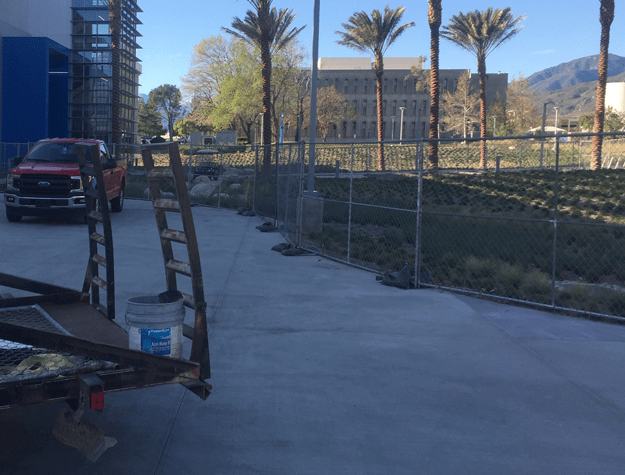 6-foot temporary fencing

8-foot temporary fencing

Chain link panels and T-stands (custom sizes available)

Windscreen – Any Color

Asphalt/concrete core drilling / Sand Bags / Gates
same day delivery service
We offer same day delivery on most services provided you call us by 11 am. If you call later, we will do everything in our power to help meet your deadlines. Have an emergency situation? Call us now!
We can install chain link fencing anywhere it is needed, fast and affordably. We also provide emergency fencing to secure dangerous areas impacted by natural disasters like fires, floods, soil erosion, earthquakes and other unforeseen incidents requiring emergency fencing.

We rent and install trackout plates. BadBoys heavy duty trackout plates are premium welded heavy duty steel. Track out plates, shaker plates, rumble plates, and curb ramps are ideal for construction job sites in Southern California.
Our trackout plates stabilize designated entrance and exits points of construction job sites. Trackout plates are designed to rapidly remove dust, debris, and other contaminants from vehicles to minimize the spread of these to adjacent public roads and waterways.
Badboys plates exceed BMP and SWPPP requirements and are designed to efficiently reduce contamination to adjacent roadways from construction vehicles entering and exiting construction site projects.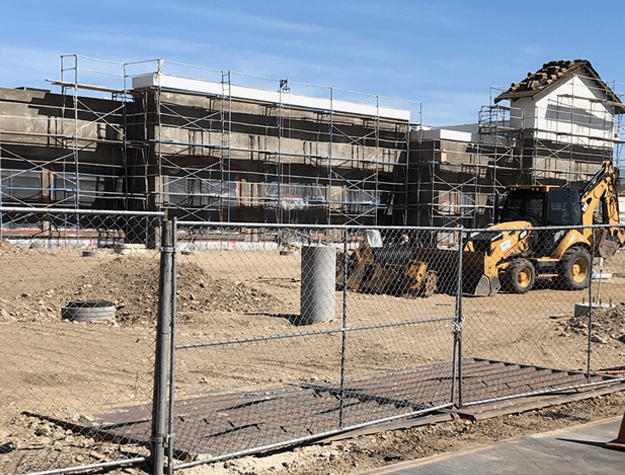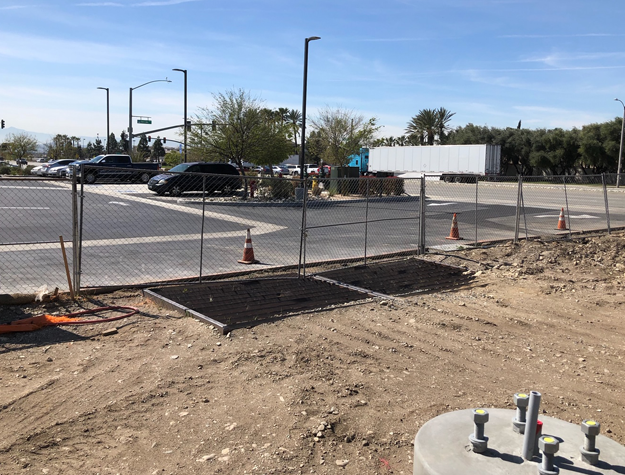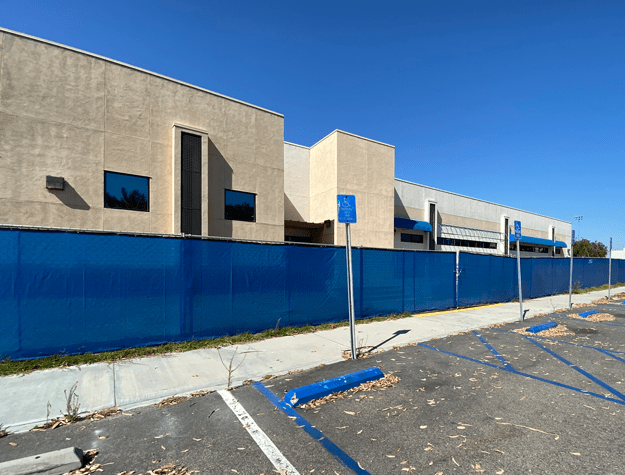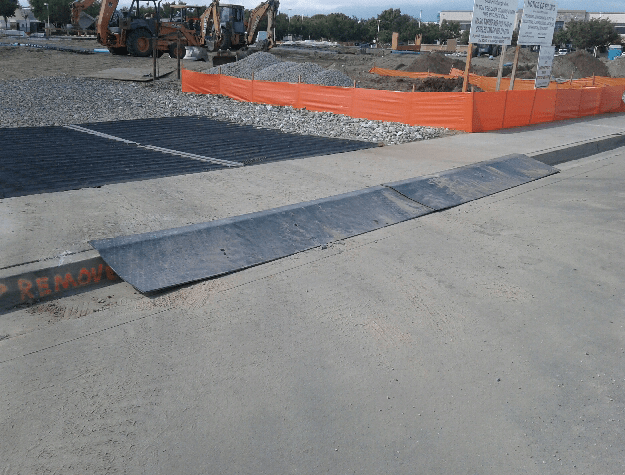 We rent portable toilets, by the week or month, and deliver them to constructions jobs sites, concerts, carnivals, festivals, parades, and other special events in Southern California. Our free-standing toilets, also called porta-potties, are delivered when and where you need them. Need wash stations? No problem! Call us with your requirements or if you prefer use our quick quote option here>
Ongoing Portable Toilet Maintenance and Supplies, also available as needed.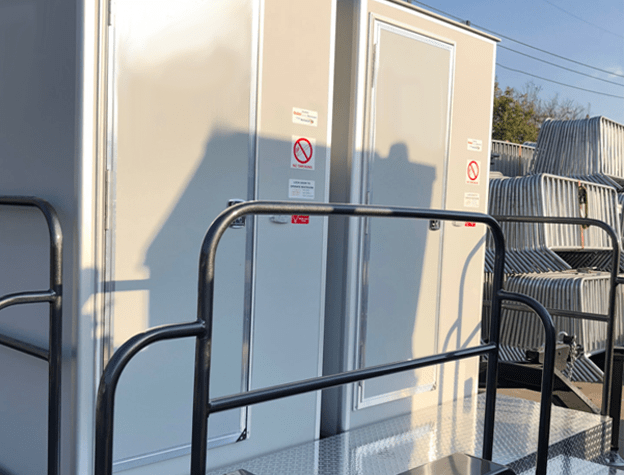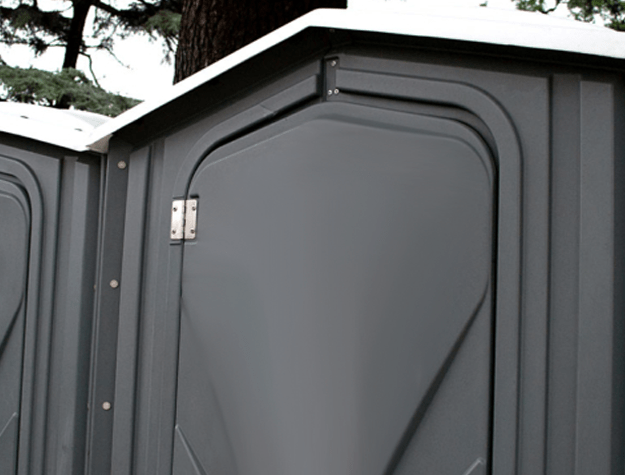 Looking for Erosion Control Site Services? We provide a variety of erosion control services and supplies including Silt Fencing.  A silt fence, sometimes called a "filter fence," is a temporary sediment control device used on construction sites to protect water quality in nearby streams, rivers, lakes and seas from sediment (loose soil) in stormwater runoff. We also offer sandbags and gravel bags as needed. We comply with all California BMP and SWPPP standards.
Call us with you specific requirements.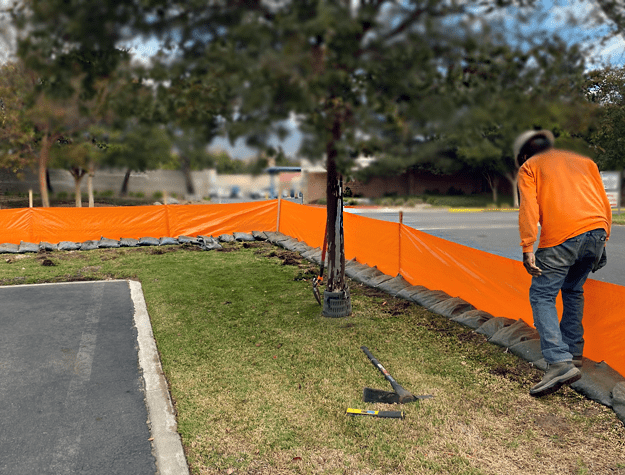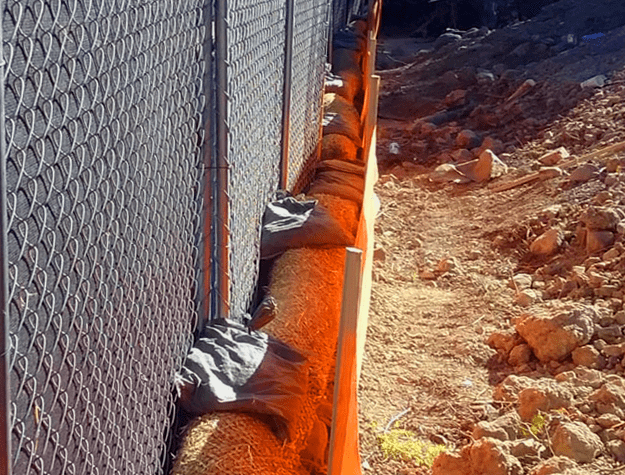 We rent galvanized welded steel blockades for crowd control, to help direct pedestrian traffic, and to cordon off restricted or dangerous areas.

Our interlocking barriers are, ideal for rugged construction environments, can be linked together are easy to reconfigure barriers as needed.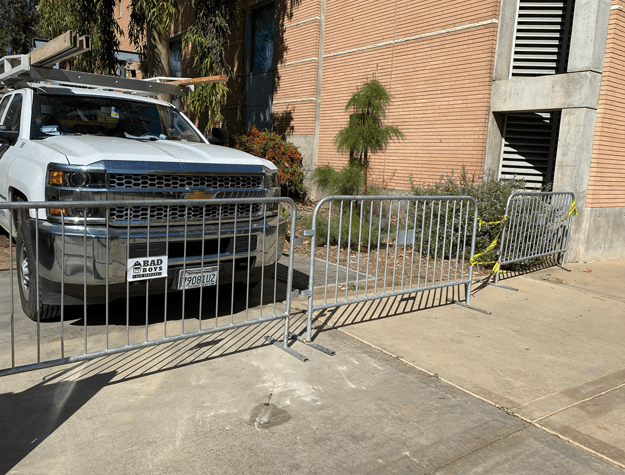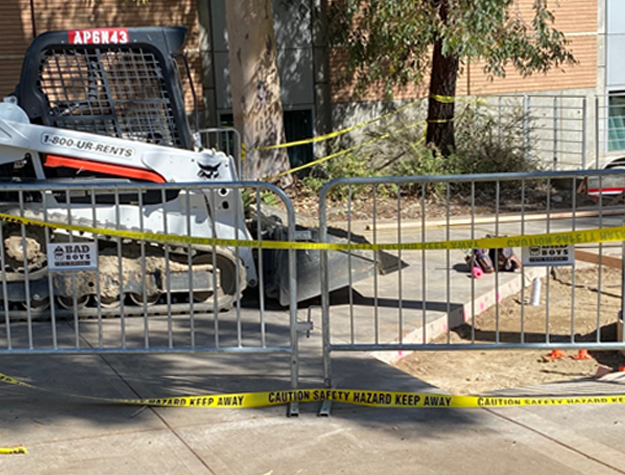 We offer sandbags and gravel bags and other erosion control supplies.

Can't find what you need? Call us. We are here to help you solve your site problems, fast and affordably.